July 28, 2017
Forward Thinking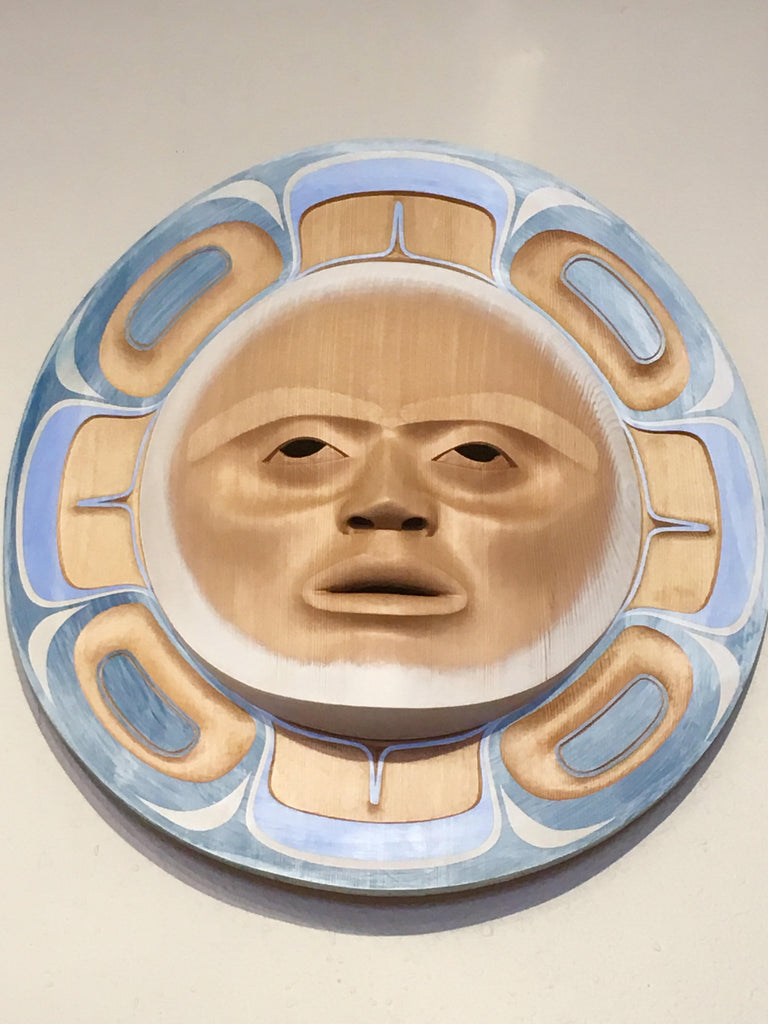 The Light Side of the Moon, by Klatle-bhi
It wasn't that many years ago that museums exhibiting Native American art simply put a tribal affiliation card on a piece.  Art work was seldom attributed to an individual.  As the stature of American Indian art has become elevated and more fully respected, museums are recognizing that honoring the art piece also means honoring the artist behind it.
Art galleries, of course, identify their artists and most include biographies. They should do their best to promote and represent the story as well as the person who created the piece. Despite their best intentions, a curator or gallerist still faces limitations when speaking about the artist.  Art can speak for itself, but a life story certainly enhances its value.  For this reason, exhibitions and shows are a critical component for bringing Native American art forward to places and markets beyond the traditional venues, such as the Heard Museum Show, the Santa Fe Indian Market, or the Autry Museum's American Indian Arts Marketplace.
The vision for Raven Makes Gallery includes bringing American Indian and First Nations artists to Central Oregon for shows, and the town of Sisters in particular.  As our second year unfolds as the only 'brick and mortar' gallery in Oregon, we have the Cape Dorset Print release reception and a Zuni show planned for October.
The Arts are thriving in Sisters, Oregon.  Local, diverse and creative talent is on display in our many galleries and studios along Hood Avenue and beyond.  Venture along any street or side-avenue and you'll be pleasantly surprised.  We look forward to your visit!