March 29, 2022
Emerging into Spring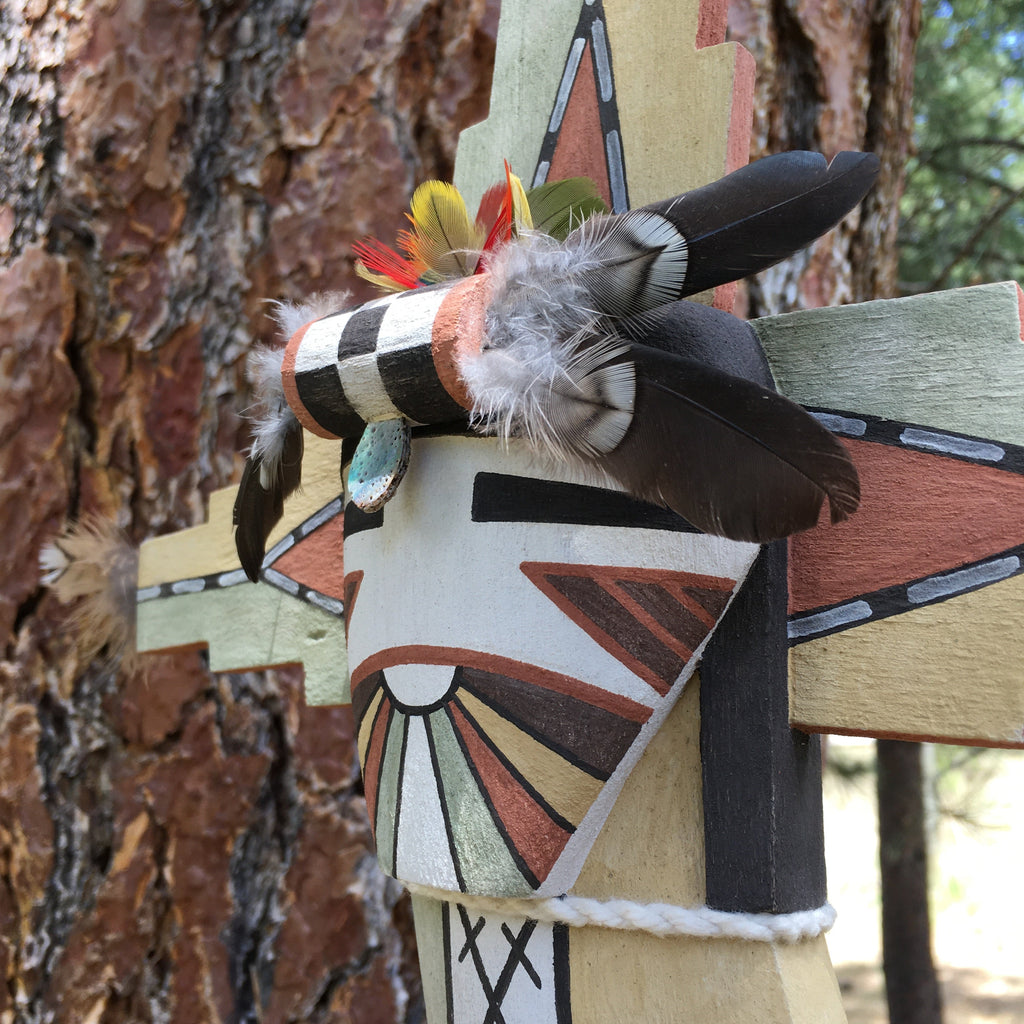 It feels wonderful to walk into the physical gallery space; refreshed, repainted and ready for new works to be on display. We'll continue to develop the online collections on our website as well, so check back often.
This years' curation shows a committed depth, passion and vision that might even surpass the creative output of years' past. Our Alaska Native artists, Navajo jewelers and Hopi silversmiths, to name but a few, continue to bring contemporary concepts and meaningful symbolism front and center. From the vantage points of sacred landscapes and rich traditions, Acoma potters, Diné weavers and Pueblo sculptors provide exceptional imagery. 
Each artist we met this early spring - our first masked face to masked face meetings in over two years - expressed hope, a sense of discipline, perseverance and courage. We sincerely thank the families for their hospitality, consideration and copious quantities of traditional foods, as they didn't want us to eat out!  
When we step outside of the gallery space, the reassurance of the natural order of our high desert and volcanic mountain region is in full play. The refreshing, clean breeze, the first croaking of frogs, the migration of birds, allows a moment of peace and remembrance of magic and wonder. The essence of Spring has always been regeneration, new loveliness and restoration of health.
Since the opening of the gallery in 2016, we've endeavored to focus on the bigger picture, an expansive view, or the complete story, as it were. This phrase, 'the bigger picture,' is thought to have originated in reference to large and detailed paintings. It seems an appropriate metaphor for an art gallery! Of course, details matter, perhaps as embellishments rather than distractions. We hope you stop in soon and perhaps find a piece to enhance your beloved space.